As you all probably know, I learned how to
strike
and
hyperlink
yesterday. I am still extremely motivated and enthusiastic with power!
But that is not my point. I would like to tell you that I found this nice website that is very helpful in the
stretching department
.
But that is still not my point. Neither is the fact that today is Hump Day(woohoo! Get your party hat on! <;D)
My point today is to congratulate three very special people who are(or at least should be) a great inspiration to all:
First up, Shawn Johnson.
She won the gold medal in Beijing for the Balance Beam. She was phenomenal. Flawless. Check here routine out
here.
Shawn is 16 years old.

Next is Nastia(Anastatia) Liukin.
She won gold at 18 years old!
I rhyme.
Nastia wins over in the women's all-around performance. Clickie here!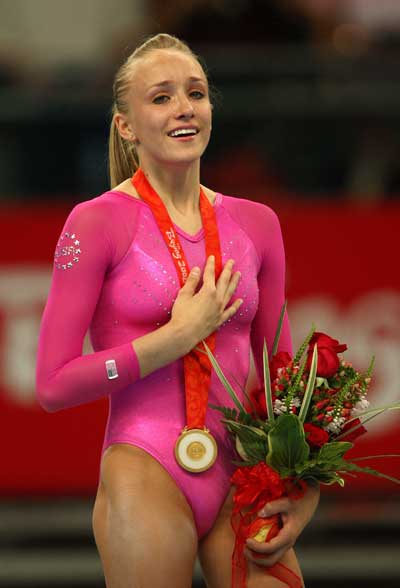 And the last person is Michael Phelps who blows us all away with his 8 gold medals! Watch a tribute.